BeerBiceps
Quantum Computing, Aliens & Future Tech With Abhijit Chavda | TRS 341
The Future of Technology and Quantum Computing.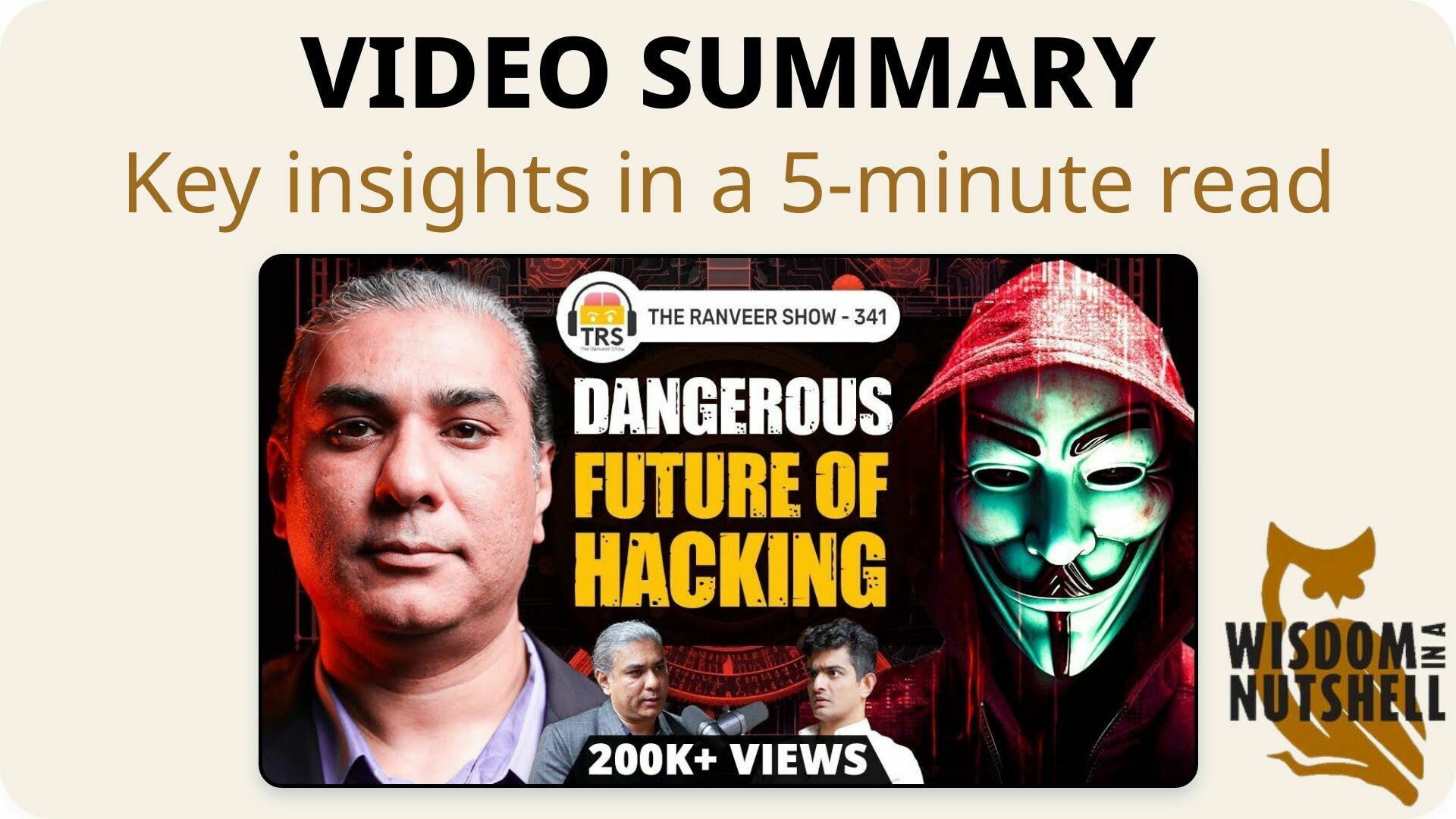 🌰 Wisdom in a Nutshell
Essential insights distilled from the video.
---
---
📚 Introduction
The future is filled with possibilities as we explore the advancements in technology, quantum computing, and the potential existence of alien life. In this blog post, we will delve into the world of quantum computing, its applications, and the challenges it faces. We will also discuss the implications of the US government's disclosure about alien artifacts and the importance of keeping up with evolving technology. Join us on this journey of discovery and imagination.
---
🔍 Wisdom Unpacked
Delving deeper into the key ideas.
1. Advancements in AI, quantum computing, and space travel may shape our future.
The quantum revolution in the early 20th century led to the development of technologies that shaped our world today. We could be on the cusp of another inflection point with advancements in AI, quantum computing, nuclear fusion, and space travel. The US government recently disclosed the existence of alien artifacts and non-human biologics. Quantum computing is a key technology for the next few decades, and computers will become powerful enough to simulate the creation of atoms and molecules. In this episode, we explore the ABCs of computing, how computers work, and what quantum computing is.
Dive Deeper: Source Material
---
2. Quantum computing offers vast potential for problem-solving and innovation.
Quantum computing, a type of computing that leverages quantum-mechanical phenomena, has the potential to solve complex problems unsolvable by classical computers. It offers capabilities like optimizing databases, solving mathematical problems, simulating weather patterns, predicting galaxy evolution, and even creating universes. It can also aid in drug discovery and disease cure. Governments and militaries are investing heavily in this technology, as it could give them a significant advantage. Quantum computing, when combined with AI, could lead to incredible advances. However, there are challenges in scaling up quantum computing to larger systems and understanding the behavior of individual atoms.
Dive Deeper: Source Material
This summary was generated from the following video segments. Dive deeper into the source material with direct links to specific video segments and their transcriptions.
| Segment | Video Link | Transcript Link |
| --- | --- | --- |
| How does a traditional computer work? | 🎥 | 📄 |
| How quantum computing will affect human life? | 🎥 | 📄 |
| Power of quantum computing for government | 🎥 | 📄 |
---
3. Alien visitation suggests advanced technology, potential sharing.
The US government's recent disclosure about alien artifacts and non-human biologics, while intriguing, has not provided any concrete evidence. However, if aliens have visited Earth, it suggests they have advanced technology, including quantum computing, which could potentially be shared with humanity. The possibility of alien observation, similar to a safari, is also a possibility. It's crucial for humanity to keep up with rapidly evolving technology to avoid being left behind.
Dive Deeper: Source Material
---
4. Quantum computing and AI can revolutionize understanding of brains and power dynamics.
The genome project aims to map out the DNA sequence of human beings, while the next project will focus on mapping out the neural connections of the human brain. Quantum computing can help us understand how brains evolve and potentially shed light on consciousness. However, creating a brain inside a computer with emotions and kinetic access could pose a danger to the real world. Quantum computing combined with AI is a powerful technology that could change the world forever, but it may concentrate power in the hands of a few individuals or governments.
Dive Deeper: Source Material
---
5. Technology can revolutionize the world, but its outcome depends on us.
Technology has the potential to revolutionize the world, eradicating illnesses, curing diseases, and improving our lives. It can solve world hunger, help us travel to different planets, and even make us immortal. However, the outcome depends on how we use it. In the next 50 years, we can expect significant advancements in nuclear fusion, space travel, and high-quality quantum computers. The possibility of alien life is uncertain, but it's crucial for humanity to avoid self-destruction.
Dive Deeper: Source Material
---
6. Explore exciting conversations and deep dives on various topics.
The podcast offers exciting conversations and deep dives on various topics, including Hindi. It is recommended to check out the podcast for more insights.
Dive Deeper: Source Material
---
---
💡 Actionable Wisdom
Transformative tips to apply and remember.
Embrace the advancements in technology and quantum computing by staying informed and open to new possibilities. Take the time to learn about these emerging fields and their potential impact on society. By keeping up with evolving technology, we can contribute to shaping a future that benefits all of humanity.
---
📽️ Source & Acknowledgment
This post summarizes BeerBiceps's YouTube video titled "Quantum Computing, Aliens & Future Tech With Abhijit Chavda | TRS 341". All credit goes to the original creator. Wisdom In a Nutshell aims to provide you with key insights from top self-improvement videos, fostering personal growth. We strongly encourage you to watch the full video for a deeper understanding and to support the creator.
---