TED
How language shapes the way we think | Lera Boroditsky
The Power of Language: Shaping Thoughts and Perspectives.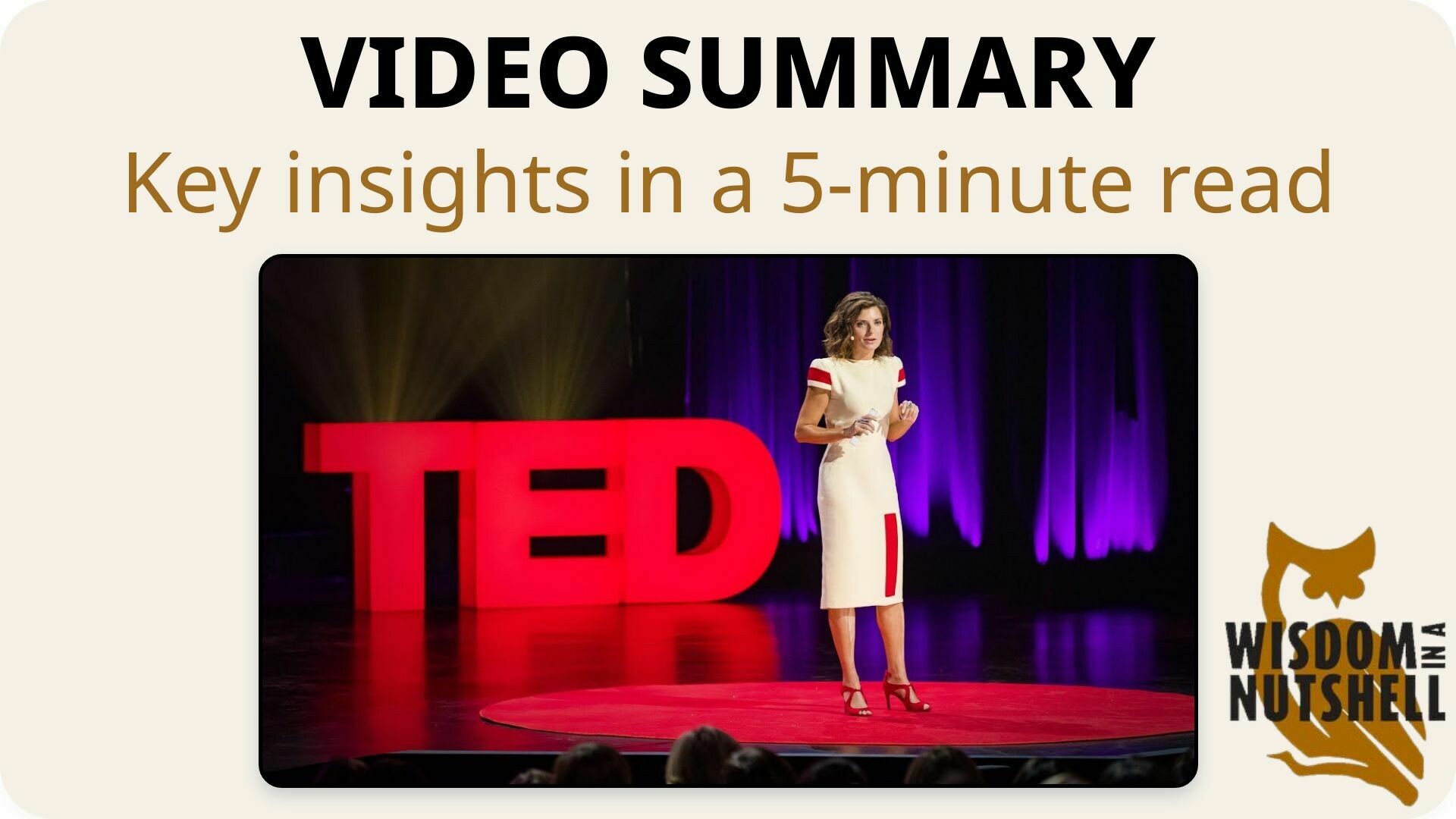 🌰 Wisdom in a Nutshell
Essential insights distilled from the video.
---
---
📚 Introduction
Language is a powerful tool that allows us to communicate complex thoughts and ideas. It also plays a significant role in shaping our thoughts and perspectives. In this blog post, we will explore the fascinating ways in which language influences our thinking and the world around us.
---
🔍 Wisdom Unpacked
Delving deeper into the key ideas.
1. Machine uses language to communicate.
The speaker, a machine, uses language to communicate. They mention that they can use language because they can.
Dive Deeper: Source Material
---
2. Language shapes our thoughts, shaping our understanding of the mind.
Humans have the ability to transmit complex thoughts through language, creating air vibrations that are transformed into thoughts. This ability allows us to transmit knowledge and introduce new ideas, with about 7,000 languages spoken worldwide. However, we are losing linguistic diversity at an alarming rate, narrowing our understanding of the human mind and brain. This highlights the importance of recognizing how the language we speak shapes the way we think, giving us the opportunity to question our thoughts and consider different perspectives.
Dive Deeper: Source Material
---
3. Humans have diverse ways of thinking, influenced by language and culture.
Humans have diverse ways of thinking, including organizing time and space. For instance, English speakers organize time from left to right, while speakers of Hebrew and Arabic organize it from right to left. The Aboriginal group known as the cook tire doesn't use words like left and right and organizes time based on the direction they are facing. They also have a unique way of communicating using cardinal directions instead of left and right. This highlights the cognitive differences between languages and cultures. Additionally, some languages don't have exact number words, making it difficult for people to keep track of exact quantities.
Dive Deeper: Source Material
---
4. Language influences color perception and understanding.
Languages differ in their color vocabulary, with some having more words for colors and others having fewer. This affects how people perceive colors, with speakers of languages with more words for light and dark blue being faster at distinguishing between them. This linguistic distinction is also reflected in brain activity, with a surprise reaction observed in the brains of speakers of languages with separate words for light and dark blue when the colors shift from light to dark. This highlights the influence of language on our perception and understanding of colors.
Dive Deeper: Source Material
---
5. Language influences thought, perception, and personal weight.
Languages have grammatical gender, which influences how people think and describe objects. For instance, in German, the sun is feminine, while in Spanish, it's masculine, affecting how people describe objects. Languages also differ in how they describe events, with English using 'he broke the vase' and Spanish using 'the vase broke'. This has implications for eyewitness testimony and blame. Language can shape the way we think in various ways, including space, time, mathematics, perception, and personal weight. Linguistic diversity shows the flexibility and ingenuity of the human mind.
Dive Deeper: Source Material
---
---
💡 Actionable Wisdom
Transformative tips to apply and remember.
Take a moment to reflect on the language you speak and how it may shape your thoughts and perspectives. Challenge yourself to learn a new language or engage with different cultures to broaden your understanding of the world. By embracing linguistic diversity, we can foster empathy, creativity, and a deeper appreciation for the power of language.
---
📽️ Source & Acknowledgment
This post summarizes TED's YouTube video titled "How language shapes the way we think | Lera Boroditsky". All credit goes to the original creator. Wisdom In a Nutshell aims to provide you with key insights from top self-improvement videos, fostering personal growth. We strongly encourage you to watch the full video for a deeper understanding and to support the creator.
---