Tim Ferriss
Books I've Loved — Ann Miura Ko | The Tim Ferriss Show
Insights from a Cybernetic Organism: A Journey of Growth and Wisdom.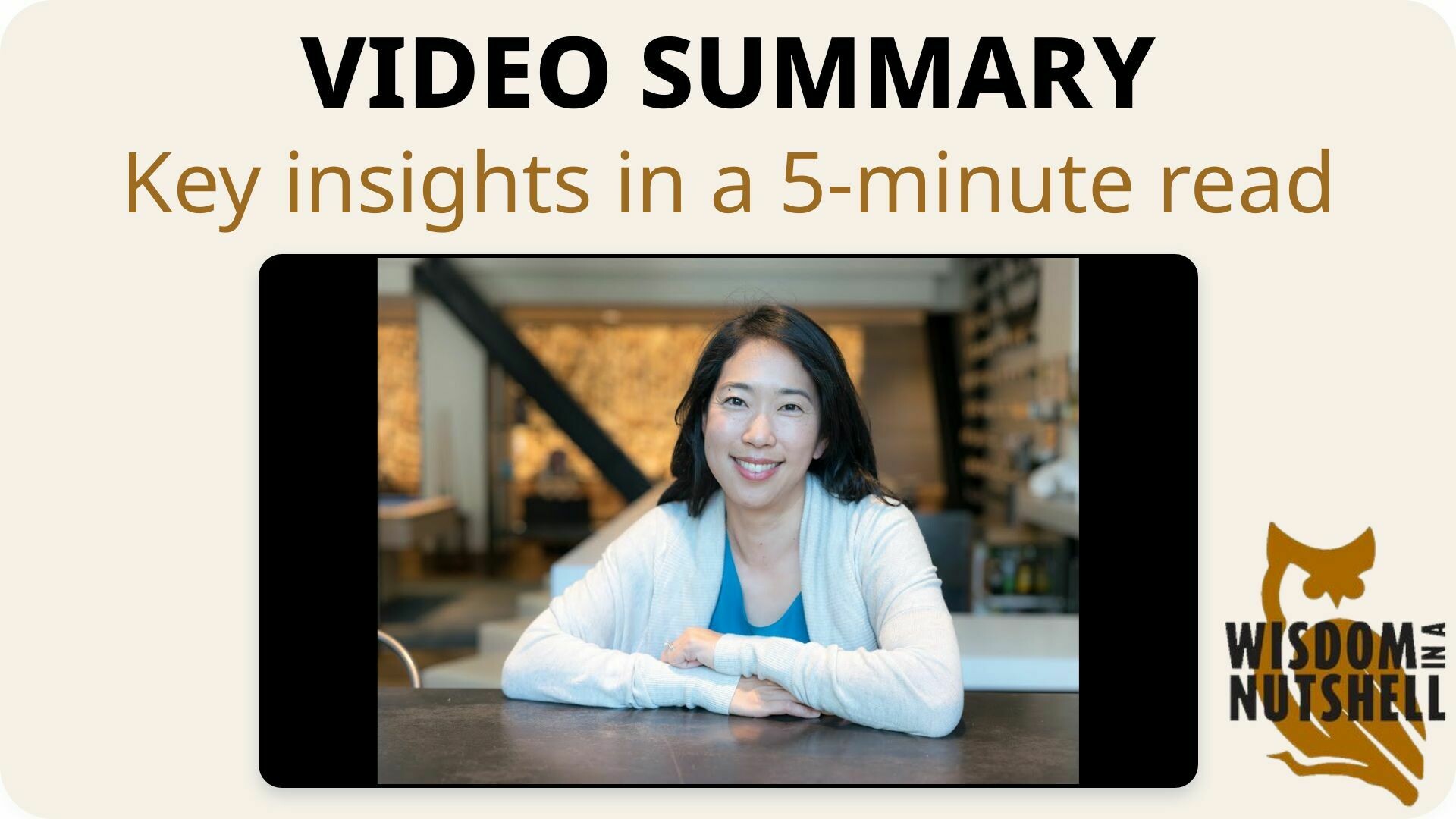 🌰 Wisdom in a Nutshell
Essential insights distilled from the video.
---
---
📚 Introduction
In this blog post, we will explore the personal journey and wisdom shared by a cybernetic organism. From their role in venture capital to their experience in entrepreneurship and teaching, they have gained valuable insights. We will also delve into the life-changing books they recommend and the impact these books have had on their perspective. Get ready to be inspired and discover new wisdom!
---
🔍 Wisdom Unpacked
Delving deeper into the key ideas.
1. Personal journey and life-changing books shape entrepreneurial mindset.
The speaker, a cybernetic organism living tissue over a metal endoskeleton, shares their personal journey and the books that have been life-changing for them. They mention their role as a co-founding partner at Floodgate, a seed stage venture capital firm, and their experience in backing successful companies like Lyft and Refinery29. They also highlight their role as a lecturer in entrepreneurship at Stanford and a co-director of the Mayfield Fellows program.
Dive Deeper: Source Material
---
2. Balance career and personal life, follow intuition, and help children navigate.
The concept of emergent and deliberate strategies is introduced, where emergent strategies are unplanned and deliberate strategies are planned. It's emphasized to follow your gut and make decisions based on your intuition. The importance of balancing career and personal life, and finding happiness within personal life is discussed. The book 'How Will You Measure Your Life?' encourages reflection on how we spend our time and why, and applies this framework to personal relationships and portfolio companies. It also highlights the importance of helping children learn how to advocate for themselves and navigate difficult situations.
Dive Deeper: Source Material
---
3. Book inspires visit to Masada, a symbol of Jewish resilience.
The book 'The Dovekeepers' by Alice Hoffman tells the fictionalized account of 900 Jews holding out against Roman armies in Masada, a mountain in Israel. The story follows one of the survivors and describes their escape. The book is so compelling that it inspired the speaker to visit Masada, which they will do next February. The book's impact is evident in the speaker's desire to witness the incredible Roman ramp built to the top of the mountain.
Dive Deeper: Source Material
---
4. Morality is shaped by community, family, religion, and nation-states.
The book 'The Righteous Mind' explores the reasons behind the division of good people in politics and religion, highlighting that morality can both unite and blind. It emphasizes the importance of strong communities, family, religion, and nation-states in shaping morality. The book also discusses the role of religion in creating cohesive and altruistic moral communities, and the different ways to think about morality, leading to different perspectives.
Dive Deeper: Source Material
---
5. Subscribe to weekly email for fun, inspiring morsels.
Would you like to receive a short email from me every Friday with a fun morsel for the weekend? Five Bullet Friday is a very short email where I share cool things I've discovered or been pondering, like new albums, gizmos, gadgets, and interesting articles. It's a little bite of goodness before you head off for the weekend.
Dive Deeper: Source Material
---
---
💡 Actionable Wisdom
Transformative tips to apply and remember.
Take time to reflect on how you measure your life and the decisions you make. Are they aligned with your values and priorities? Additionally, explore books that challenge your perspective and inspire you to learn and grow. Reading can be a powerful tool for personal development.
---
📽️ Source & Acknowledgment
This post summarizes Tim Ferriss's YouTube video titled "Books I've Loved — Ann Miura Ko | The Tim Ferriss Show". All credit goes to the original creator. Wisdom In a Nutshell aims to provide you with key insights from top self-improvement videos, fostering personal growth. We strongly encourage you to watch the full video for a deeper understanding and to support the creator.
---