Tim Ferriss
Books I've Loved — Kevin Kelly | The Tim Ferriss Show
Insights from Various Books and Concepts.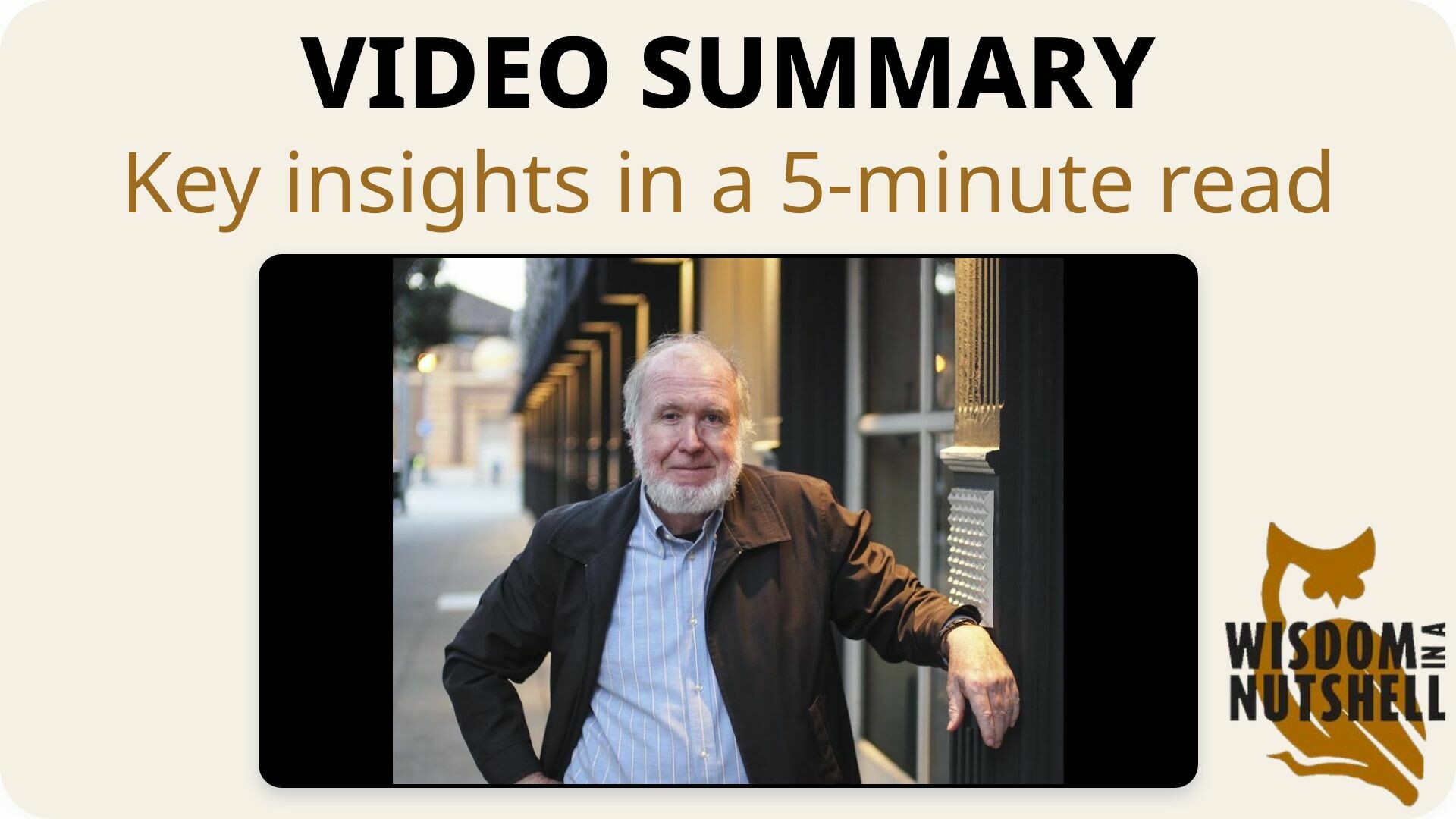 🌰 Wisdom in a Nutshell
Essential insights distilled from the video.
---
---
📚 Introduction
In this blog post, we will explore the key insights from a collection of books and concepts. From the science and ethics of immigration to the design of adaptable buildings, from the balance between improvement and innovation in business to the concept of finite and infinite games, and finally, the fun and informative Five Bullet Friday newsletter. Each of these topics offers valuable lessons and perspectives that can inspire personal growth and a deeper understanding of the world around us.
---
🔍 Wisdom Unpacked
Delving deeper into the key ideas.
1. Open Borders: A persuasive case for immigration freedom.
Open Borders, a graphic novel, explores the science and ethics of immigration, presenting a compelling case for open borders, where anyone can live and work anywhere they want as long as they obey local laws. The book challenges our intuitions and offers alternative solutions called keyhole solutions. It's a persuasive and engaging read, with humor and a clear methodical approach.
Dive Deeper: Source Material
---
2. Design buildings for adaptability and longevity, considering future uses.
The book 'How Buildings Learn' challenges traditional building design by suggesting that structures should be created with adaptability in mind, allowing for modifications over time. This approach prioritizes longevity and future uses, creating spaces that can be easily modified. This approach emphasizes the importance of considering the element of time in building design, prioritizing adaptability and longevity.
Dive Deeper: Source Material
---
3. Balance incremental improvement with innovation and embrace failure.
The Innovator's Dilemma by Clay Christensen highlights the challenge of balancing incremental improvement with innovation and failure. It argues that in the business world, short-term benefits often outweigh the potential for innovation, leading to a focus on improvement rather than risk-taking. However, the book emphasizes the importance of a longer-term view and embracing failure for true innovation. It provides case studies to support this idea and encourages readers to think beyond the obvious and push through the fear of failure.
Dive Deeper: Source Material
---
4. Understanding finite and infinite games can guide life decisions.
The world is divided into two types of games: finite and infinite. Finite games have winners and losers, fixed rules, and the purpose is to win. Infinite games have no winners or losers, changing rules, and the purpose is to keep the game going and bring more people in. Infinite games are non-zero sum and create a positive sum, enlarging the pie and enabling others to do their own thing. This perspective helps in deciding what to do and whether to participate in a finite or infinite game.
Dive Deeper: Source Material
---
5. Subscribe to Five Bullet Friday for a weekly dose of cool discoveries.
Five Bullet Friday is a weekly email newsletter that provides a fun and informative start to the weekend. It features cool things discovered by the speaker, such as new albums, gizmos, and interesting articles. To receive this email, simply sign up with your email on 4hourworkweek.com.
Dive Deeper: Source Material
---
---
💡 Actionable Wisdom
Transformative tips to apply and remember.
Embrace the concept of infinite games in your daily life. Instead of focusing solely on winning or fixed outcomes, adopt a mindset of continuous improvement and collaboration. Seek opportunities to enlarge the pie and create positive-sum situations for yourself and others. By approaching life as an infinite game, you can foster creativity, adaptability, and long-term success.
---
📽️ Source & Acknowledgment
This post summarizes Tim Ferriss's YouTube video titled "Books I've Loved — Kevin Kelly | The Tim Ferriss Show". All credit goes to the original creator. Wisdom In a Nutshell aims to provide you with key insights from top self-improvement videos, fostering personal growth. We strongly encourage you to watch the full video for a deeper understanding and to support the creator.
---