Y Combinator
Why Should I Start a Startup? by Michael Seibel
Navigating the World of Startups and Career Choices.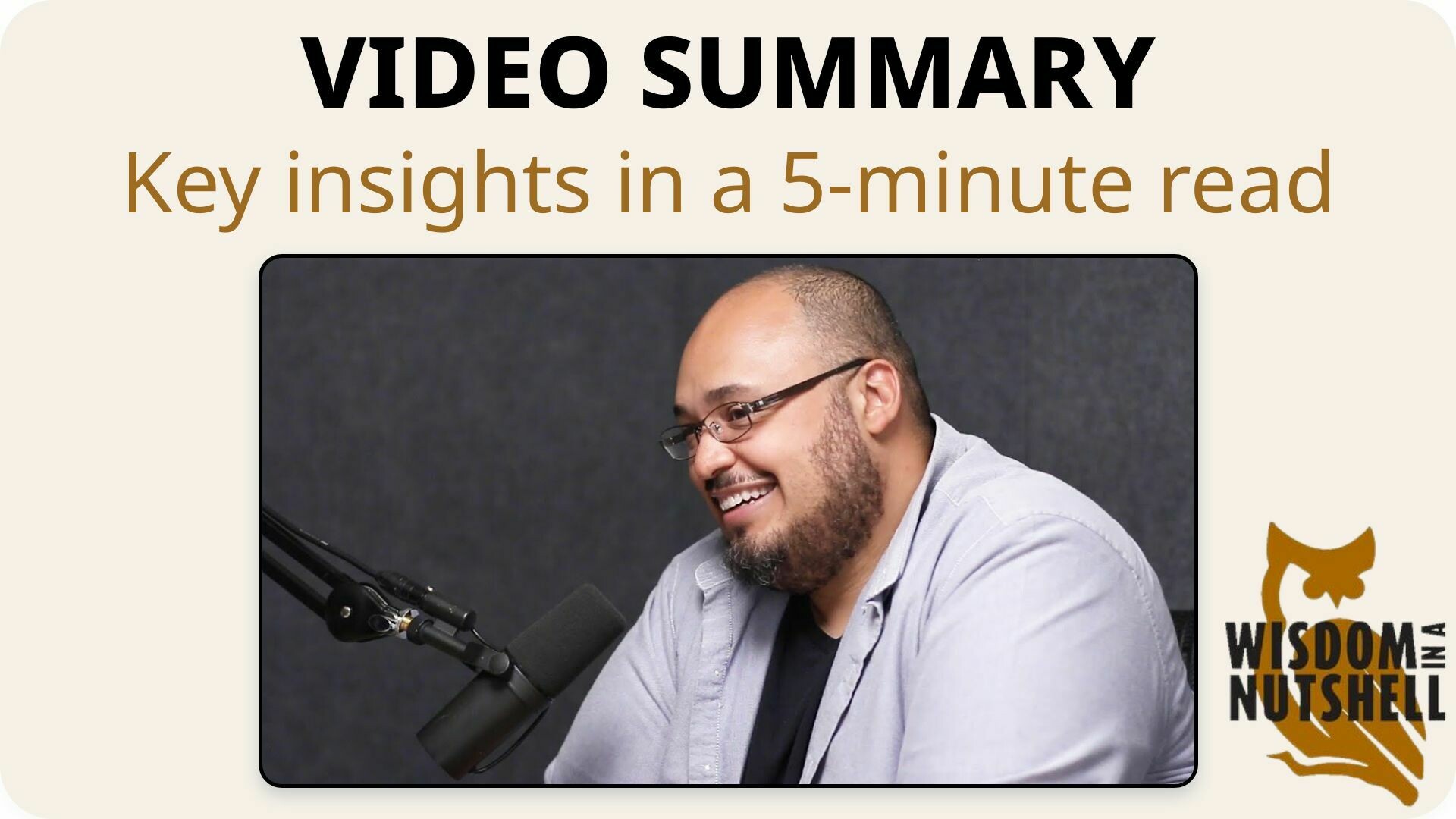 🌰 Wisdom in a Nutshell
Essential insights distilled from the video.
---
---
📚 Introduction
In this blog post, we will explore the world of startups and career choices. We will discuss the different types of people who are suited for startups, the importance of self-awareness in career decisions, and the challenges of transitioning from school to a career. By the end of this post, you will have a better understanding of how to navigate the world of startups and make informed career choices.
---
🔍 Wisdom Unpacked
Delving deeper into the key ideas.
1. Starting a startup is not for everyone, consider your suitability.
The decision to start a startup is not for everyone, as the majority of startups are unsuccessful. However, there are individuals who thrive in the uncertainty and personal responsibility that comes with starting a startup. These individuals can be categorized into three groups: those who can only work in a radically entrepreneurial job, those who have a good idea and a team, and those who are unsure about their career path. It's crucial to understand that starting a startup is not a one-size-fits-all solution, and it's important to carefully consider the risks and rewards before making a decision.
Dive Deeper: Source Material
---
2. Understand your work style to excel in entrepreneurship or a large company.
There are three types of people when it comes to work: those who enjoy working in a big company or bureaucracy, those who can thrive in either entrepreneurial or big company roles, and those who are best suited for working within a large company. It's important for individuals to be intellectually honest with themselves about which group they belong to and not be influenced by guilt trips. As a founder, it's rare to be able to delegate tasks well enough to continue doing what you love. When deciding if you're in the 2% of people who can excel in both roles, ask yourself if you're willing to do things you're not good at and be okay with it.
Dive Deeper: Source Material
This summary was generated from the following video segments. Dive deeper into the source material with direct links to specific video segments and their transcriptions.
| Segment | Video Link | Transcript Link |
| --- | --- | --- |
| Three types of people: people highly motivated when working for themselves, people that could succeed starting a startup or within a big company, and people that could succeed within a big company. | 🎥 | 📄 |
---
3. Reflect on moments of peak performance to find your best self.
To find your best self and apply effort organically, reflect on moments when you delivered the best results. These moments often happen outside structured settings like school. Be honest about when you truly kick it into high gear. When making career decisions, be cautious of taking advice from biased people.
Dive Deeper: Source Material
---
4. Aware of bias, consider personal motivation in career choices.
The transition from school to career can be challenging, as peers may not be knowledgeable about all the options. Big companies often rely on this information gap to attract college kids. It's crucial to be aware of bias when seeking advice, as it can influence career choices. While most people should take jobs that are fun and fulfilling, some individuals may not fit into the box and may not thrive in a traditional corporate environment. It's important to consider personal motivation and enjoyment when making career choices.
Dive Deeper: Source Material
---
---
💡 Actionable Wisdom
Transformative tips to apply and remember.
When making career choices, take the time to reflect on your strengths and moments of high performance. Consider your personal motivation and enjoyment, and be cautious of taking advice from biased sources. If you are considering starting a startup, carefully evaluate the risks and rewards and determine if you have the right mindset for entrepreneurship.
---
📽️ Source & Acknowledgment
This post summarizes Y Combinator's YouTube video titled "Why Should I Start a Startup? by Michael Seibel". All credit goes to the original creator. Wisdom In a Nutshell aims to provide you with key insights from top self-improvement videos, fostering personal growth. We strongly encourage you to watch the full video for a deeper understanding and to support the creator.
---